The GoPro series of cameras are some of the best cameras for sport cinematography. They combine high framerates with unbeatable quality and color, additionally they take reasonable still images.
GoPro HERO5 Black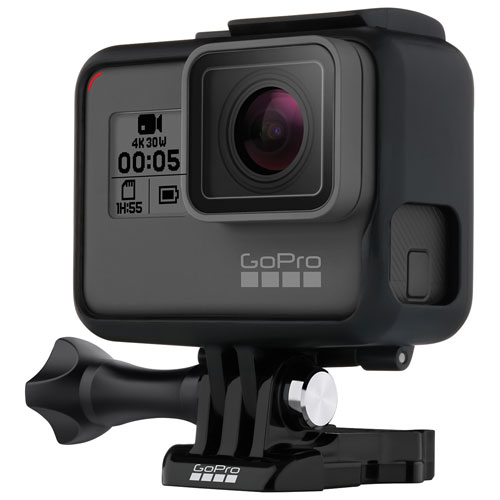 So how can you get great action shots with GoPros? The camera comes with several mounts to experiment with for different situations, these include chest mounts, headmounts, stick mounts and more. Here is an example: This mount transforms from an arm to a grip and triples as a tripod.
GoPro 3-Way Grip, Arm, Tripod
So what?
GoPros offer various opportunities for on the go cinematography. They are in the mid range for the market and a cheaper model is available, known as the session, the camera only drops the LCD screen to save space, this makes it $100 cheaper. Additionally the Karma gimbal stabilizer offers opportunities for smooth and cinematic sports action video, making this camera THE choice for action videography.
GoPro Karma Grip